God is woman? FEMEN Kidnaps Baby Jesus at Vatican !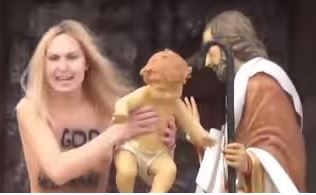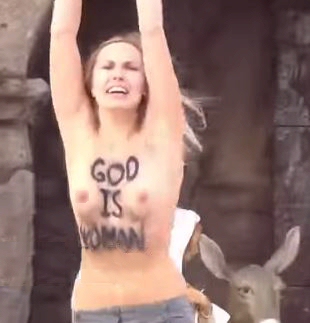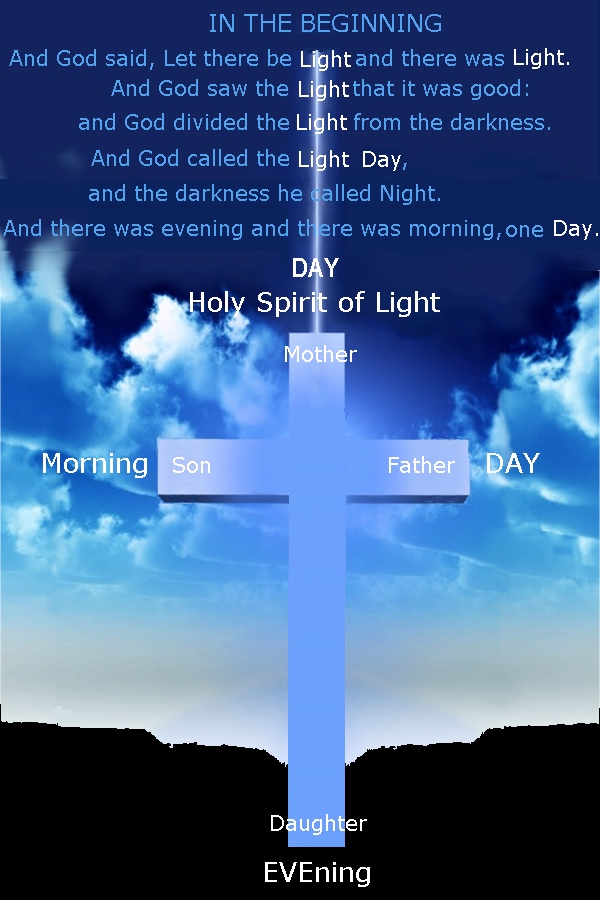 News: Christmas day Dec 25, 2014 – Vatican City:
With the words "God Is Woman" in bold black letters across her naked chest FEMEN Iana Zhdanova snatched the baby Jesus figurine from the Vatican nativity scene, and raised it above her head shouting "God is woman, God is woman, God Is woman" continuously, even after being grabbed by a cape-wearing Vatican security guard.
Nativity images are from RT Ruptly TV. See Video.
The FEMEN slogan "God Is Woman" is a protest against religions that believe in a male-only patriarchal God, and in this case the religion of Christianity. The FEMEN organization describes itself as fighting patriarchy in its three manifestations – sexual exploitation of women, dictatorship and religion.
According to the Bible God really is woman (Daughter, Son, Mother, Father) introduced as a family in Heaven: God of the Cross
God created both male and female humans from His own image. Therefore God's image must be both male and female.
Genesis 1:27: And God created man in his own image, in the image of God created he him; male and female created he them.
• Revelation of Genesis introduces Creation-based Bible Interpretation (CBBI) that reveals God of Creation is God of the Cross—a 4-way family in heaven.
• What you should know is that the path to God does not begin with a motherless male-only trinity-god. The word Trinity is not written in any Bible.
• What you MUST know is the path to God begins at the bottom of the cross with the first attribute of God—EVEning, the mother of all living humanity. Gen 3:20
• What can show you 114 pictures of God of the Cross that illustrate why and how to pick up your OWN cross , is
What Jesus really taught…....Buy Book
<---GOD of the CROSS. Click to enlarge